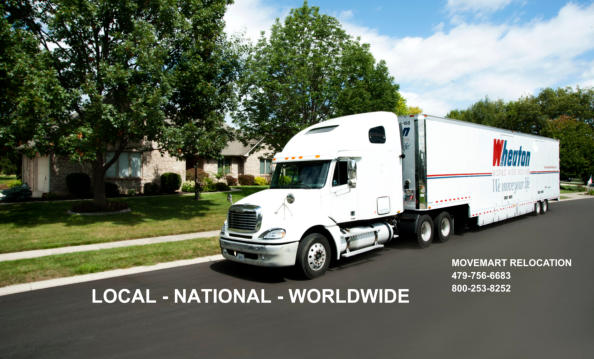 Approved Military Mover
Movemart Relocation is an Authorized Agent For Wheaton
Van Lines. Wheaton Van Lines is of course an approved
military carrier as they were one of the pioneers in the
moving industry. To become an authorized agent for
Wheaton Van Lines we had to undergo a rigorous
screening process before we were approved so you can
count on Movemart Relocation to handle your military
move.
·
Federal travel regulations
·
Employee entitlements
·
Compliance with the GSA Tender of Service
Guidelines.
Military Relocation
Military life means moving to where you are assigned.
Whether it is a temporay duty move or a PCS move we
can help. We work closely with the transportation
office to make sure military members and their
families have a stress free move. We do this by
organizing every detail of the move so nothing is left
to chance and you know ahead of time what to expect
and when.
Local - National - Worldwide
Moving Company Northwest Arkansas
Military Moving Company





P.O. Box 7171 Springdale, AR 72766




Military Moving Company South Carolina -
Military Moving Service South Carolina